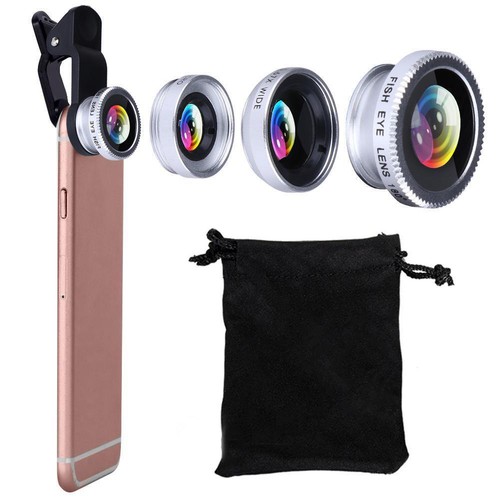 12X Optical Mobile Camera Lens Zoom Telescope Len For iPhone Samsung HTC Phone
Quick Overview
1. Function: This product solves the problem that the camera phone can not photograph the distant view to make the long-range perspective clear like in the front of your eyes. And it has 8 times/ 12 times zooming and adjustable focus.2. The original light path design, super large wide-angle, big current amount, high resolution and great color reducibility have improved the imaging quality of mobile phone.3. Applications: Seeing a match, vocal concert, travelling, animal enthusiasts4. The special black shell with fine workmanship and frosting touch feeling can be used as a protective cover solely. 5. Notes: This product puts more emphasis on the playing than actual efficacy. Please don't compare it with the special camera lens.
Please see the full details below ...
Quick Guide for this page
You can interact for this product with the following features inside this page. The following are:
(1) Discussion form below
(2) Post comments if a product article is available in the "Article" tab below
(3) A feature to add your own product review in the "Reviews" tab below
(4) Detailed comparison to related products through the "Compare to related products" button on the left
(5) Quick comparison to related products through the "PRODUCTS TO COMPARE" slider below
(6) Take a glance with the product advertisement in the "Advertisement" tab below (if available)
(7) Have a look with the product news in the "News" tab below (if available)
(8) Consider the product testimonials in the "Testimonials" tab below (if available)
(9) Convert amounts to your preferred currency by clicking the "Money Converter" button above
Participate here
Leave a Discussion about this product
Customer Reviews
No Amazing Reviews Yet...
No Excellent Reviews Yet...
No Good Reviews Yet...
No advertisement page yet ...
No testimonials for this product yet ...