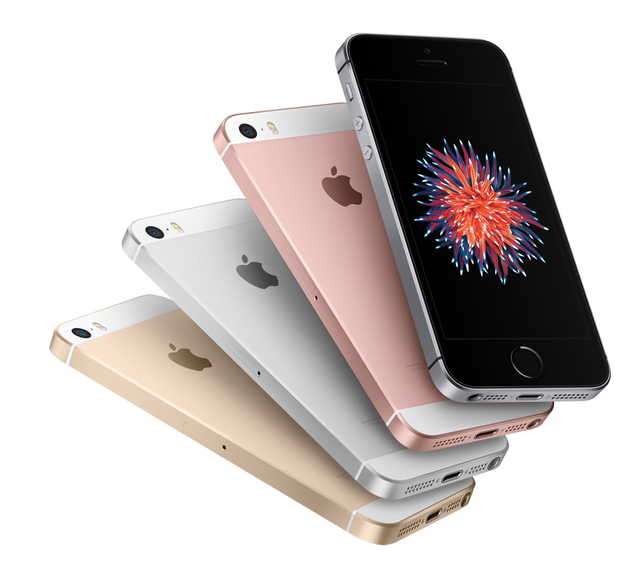 Apple iPhone SE 128GB - All Colors! GSM & CDMA Unlocked! Brand New!
Quick Overview
The Apple iPhone SE features a 4-inch Retina display with IPS technology, offering a resolution of 1136x640 pixels. It has a 12 MP rear-facing camera, so you can capture clear images and videos easily. For your data storage needs, this smartphone offers a 2 GB RAM and a 128 GB internal memory space. This smartphone supports Bluetooth, Wi-Fi, and NFC connectivity. In addition, the iPhone SE is powered by a 1642 mAh lithium-ion battery and is available in Gold. This device is compatible with TracFone, Verizon, AT&T, T-Mobile, metroPCS, Xfinity, U.S. Cellular, Cricket, Straight Talk Carriers
Please see the full details below ...
Quick Guide for this page
You can interact for this product with the following features inside this page. The following are:
(1) Discussion form below
(2) Post comments if a product article is available in the "Article" tab below
(3) A feature to add your own product review in the "Reviews" tab below
(4) Detailed comparison to related products through the "Compare to related products" button on the left
(5) Quick comparison to related products through the "PRODUCTS TO COMPARE" slider below
(6) Take a glance with the product advertisement in the "Advertisement" tab below (if available)
(7) Have a look with the product news in the "News" tab below (if available)
(8) Consider the product testimonials in the "Testimonials" tab below (if available)
(9) Convert amounts to your preferred currency by clicking the "Money Converter" button above
Participate here
Leave a Discussion about this product
Customer Reviews
No Amazing Reviews Yet...
No Excellent Reviews Yet...
No Good Reviews Yet...
No advertisement page yet ...
No testimonials for this product yet ...