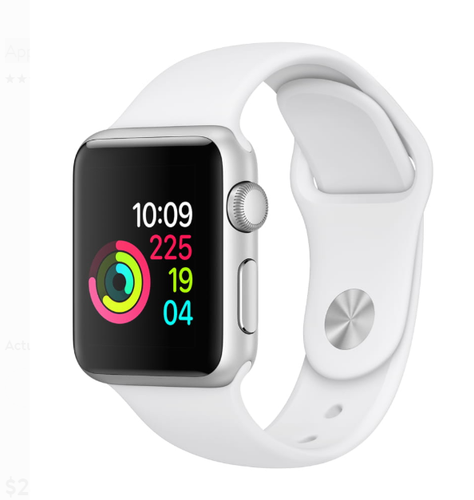 Apple Smart Watch Bluetooth Running Fitness GPS Heart Rate Monitor Sport Band
Quick Overview
Move, Exercise, and Stand rings visualize the ways you move each day, and smart coaching features help you hit your activity goals. Pick from a variety of indoor and outdoor workouts, including high-intensity interval training. Better manage everyday stress and check your heart rate in more insightful ways. Receive calls, messages, and notifications and do things quickly and conveniently right from your wrist, so you never miss a beat.Dual-core processorSplash resistant*Aluminum casewatchOS 4 is even more intuitive and intelligent*Apple Watch Series 1 has a water resistance rating of IPX7 under IEC standard 60529. Apple Watch Series 1 is splash and water resistant, but submerging Apple Watch Series 1 is not recommended.
Please see the full details below ...
Quick Guide for this page
You can interact for this product with the following features inside this page. The following are:
(1) Discussion form below
(2) Post comments if a product article is available in the "Article" tab below
(3) A feature to add your own product review in the "Reviews" tab below
(4) Detailed comparison to related products through the "Compare to related products" button on the left
(5) Quick comparison to related products through the "PRODUCTS TO COMPARE" slider below
(6) Take a glance with the product advertisement in the "Advertisement" tab below (if available)
(7) Have a look with the product news in the "News" tab below (if available)
(8) Consider the product testimonials in the "Testimonials" tab below (if available)
(9) Convert amounts to your preferred currency by clicking the "Money Converter" button above
Participate here
Leave a Discussion about this product
Customer Reviews
No Amazing Reviews Yet...
No Excellent Reviews Yet...
No Good Reviews Yet...
No advertisement page yet ...
No testimonials for this product yet ...