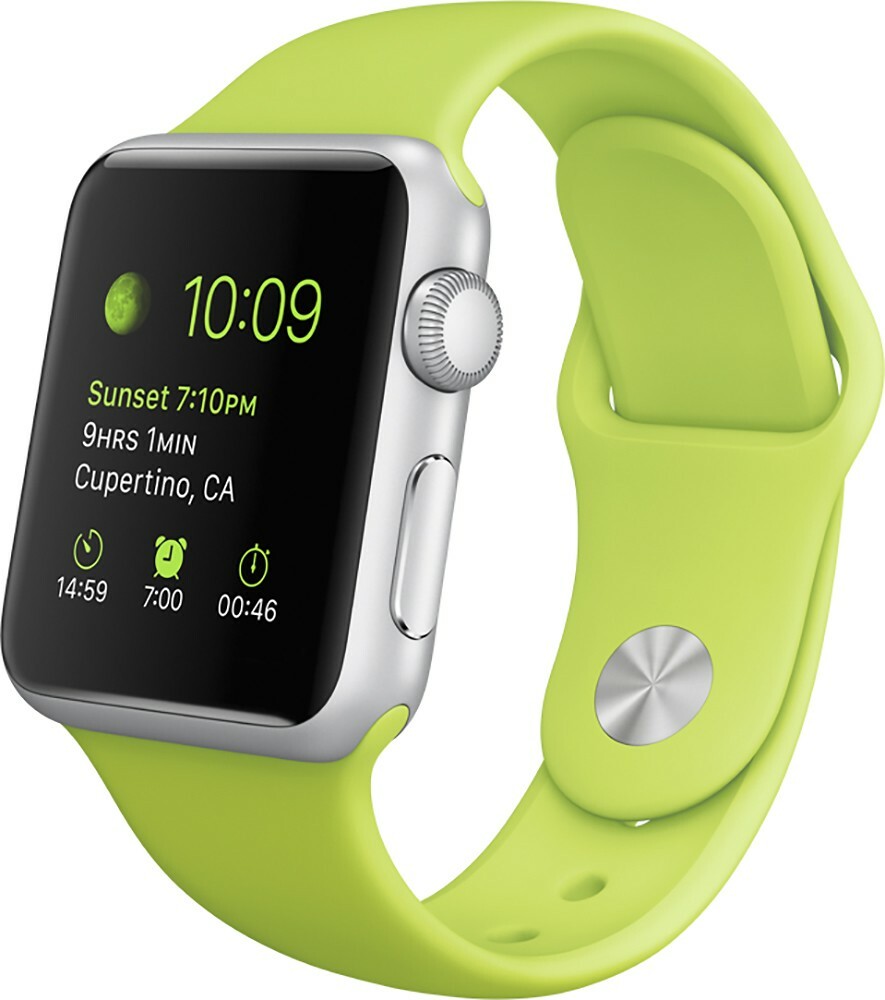 Apple Watch 38mm Aluminum Case Sport with Green Sport Band
Quick Overview
Stay connected in style with the 38mm Apple Watch Sport, which comes with a rose gold anodized aluminum chassis and a stone fluoroelastomer Sport band. Designed for users looking for the next generation of connectivity, Apple's Watch moves your iPhone's apps and functions to your wrist so you can do more while leaving your phone in your pocket.Apple Watch Sport connects to your iPhone via Bluetooth 4.0 and displays notifications, apps, and more on its 1.5" display. It can also connect directly to the Internet thanks to 802.11b/g/n Wi-Fi. The internal battery lasts for up to 18 hours of normal use and is recharged with an included inductive magnetic charger.
Please see the full details below ...
Quick Guide for this page
You can interact for this product with the following features inside this page. The following are:
(1) Discussion form below
(2) Post comments if a product article is available in the "Article" tab below
(3) A feature to add your own product review in the "Reviews" tab below
(4) Detailed comparison to related products through the "Compare to related products" button on the left
(5) Quick comparison to related products through the "PRODUCTS TO COMPARE" slider below
(6) Take a glance with the product advertisement in the "Advertisement" tab below (if available)
(7) Have a look with the product news in the "News" tab below (if available)
(8) Consider the product testimonials in the "Testimonials" tab below (if available)
(9) Convert amounts to your preferred currency by clicking the "Money Converter" button above
Participate here
Leave a Discussion about this product
Customer Reviews
No Amazing Reviews Yet...
No Excellent Reviews Yet...
No Good Reviews Yet...
No advertisement page yet ...
No testimonials for this product yet ...