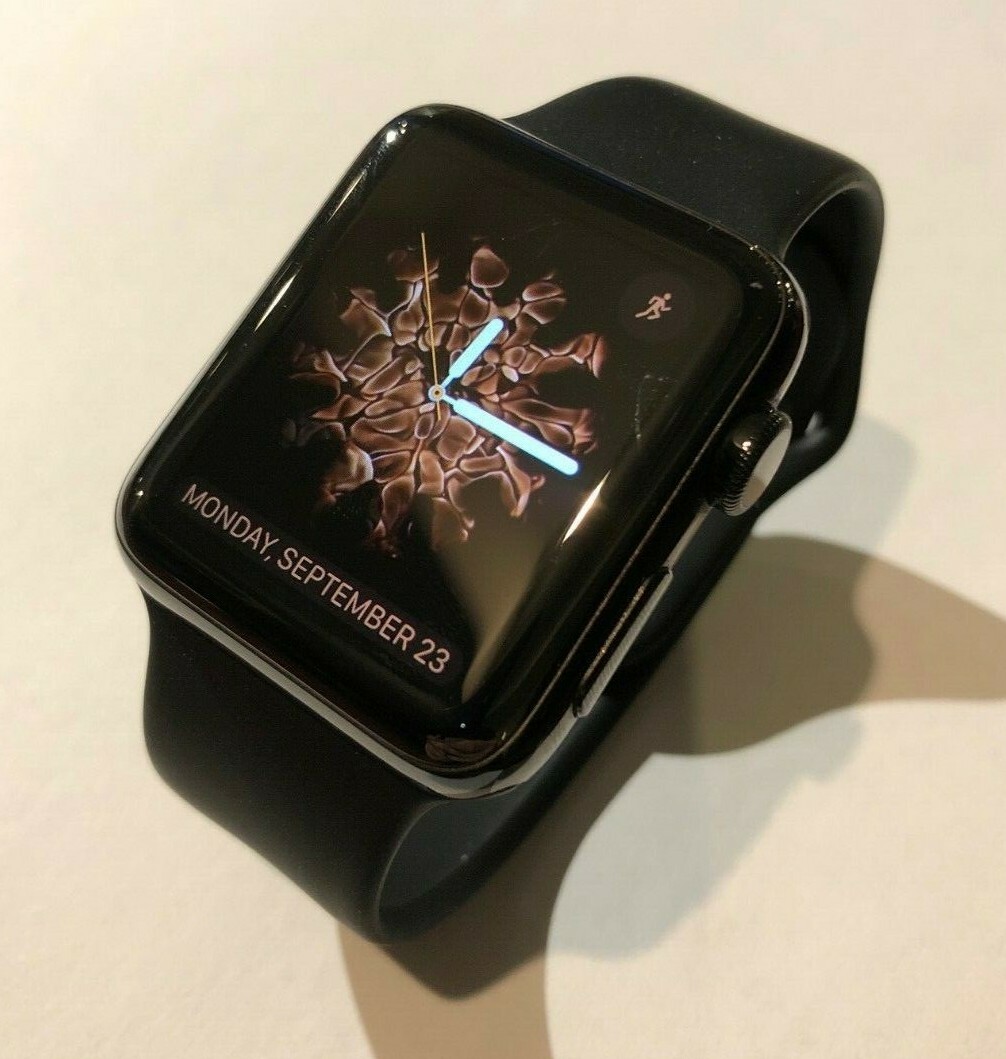 Apple Watch Series 2 42mm Stainless Steel Case Black Sport Band - (MP4A2LL/A)
Quick Overview
This smartwatch is part of Apple's watch series 2. It is designed for most indoor and outdoor workouts with a fast dual-core processor and watchOS 3 with various fitness apps and features . The built-in GPS chip picks up signals right away to record distances and speed precisely, giving you the possibility to track your route on your iPhone later. Apple Watch Series 2 is rated water resistant to 50 meters making it suitable for water-related activities like swimming or surfing including a water lock capability to prevent the screen from being swept away by errant touches or splashes. The display has a high visible-light intensity as to provide a clearer view even in bright sunlight. It is kept in a 42 mm stainless steel case in space black completed by a black high-performance sport band and pin-and-tuck closure.
Please see the full details below ...
Quick Guide for this page
You can interact for this product with the following features inside this page. The following are:
(1) Discussion form below
(2) Post comments if a product article is available in the "Article" tab below
(3) A feature to add your own product review in the "Reviews" tab below
(4) Detailed comparison to related products through the "Compare to related products" button on the left
(5) Quick comparison to related products through the "PRODUCTS TO COMPARE" slider below
(6) Take a glance with the product advertisement in the "Advertisement" tab below (if available)
(7) Have a look with the product news in the "News" tab below (if available)
(8) Consider the product testimonials in the "Testimonials" tab below (if available)
(9) Convert amounts to your preferred currency by clicking the "Money Converter" button above
Participate here
Leave a Discussion about this product
Customer Reviews
No Amazing Reviews Yet...
No Excellent Reviews Yet...
No Good Reviews Yet...
No advertisement page yet ...
No testimonials for this product yet ...