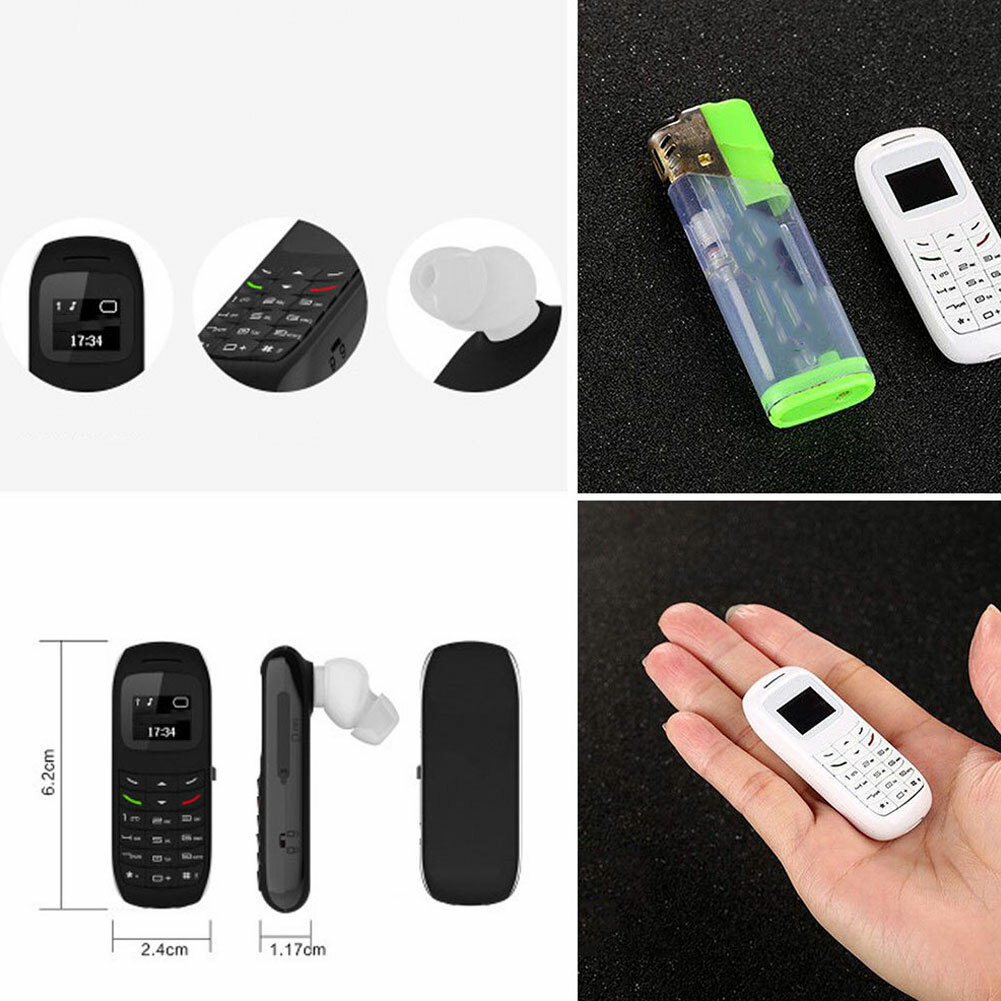 BM70 Retro Mini Small GSM Mobile Phone Bluetooth Dialer Headset Cute Cellphone
Quick Overview
Exquisite workmanship, unique and beautiful design with mini size.3 in 1 Bluetooth dialer, Bluetooth earphone and mini independent cellphoneEnvironmental protective material, smooth and soft touch on the surface, extreme comfortable grip feeling, anti-dirt, and anti-scratch.Full key dialer with soft and durable silicon cap, easy to dial or send text.Bluetooth 3.0, easy to fit for most smartphone and tablets, free your hands, no more trouble.Backlight Display, soft breathe light, even dark at night, you can see it very clearly.Specialised, rich and simple operation, so easy, much more convenient.Support phone book, talk record, text, music, mic, alarm, clock, long time talk standby.GSM Mode: GSM 1800/900/850/1900MHz, synchronous two-way conversation and communication, it will be one of your best friends.
Please see the full details below ...
Quick Guide for this page
You can interact for this product with the following features inside this page. The following are:
(1) Discussion form below
(2) Post comments if a product article is available in the "Article" tab below
(3) A feature to add your own product review in the "Reviews" tab below
(4) Detailed comparison to related products through the "Compare to related products" button on the left
(5) Quick comparison to related products through the "PRODUCTS TO COMPARE" slider below
(6) Take a glance with the product advertisement in the "Advertisement" tab below (if available)
(7) Have a look with the product news in the "News" tab below (if available)
(8) Consider the product testimonials in the "Testimonials" tab below (if available)
(9) Convert amounts to your preferred currency by clicking the "Money Converter" button above
Participate here
Leave a Discussion about this product
Customer Reviews
No Amazing Reviews Yet...
No Excellent Reviews Yet...
No Good Reviews Yet...
No advertisement page yet ...
No testimonials for this product yet ...