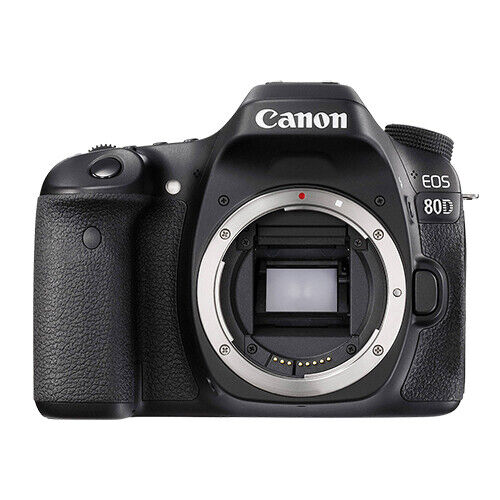 Canon EOS 80D 24.2MP Digital SLR Camera - Black (Body Only)
Quick Overview
Expand your photography horizons with the Canon EOS 80D digital SLR camera. Delivering pro-level image quality, this camera helps you achieve razor-sharp details and stunning effects to make the most of your subject. Equipped with a 24.2 megapixels CMOS Sensor the camera is able to create pictures with a resolution of up to 6000 x 4000. The DIGIC 6 image processor ensures a high quality of your images. A big range of features and effects make photos look professional. Te ultra-detailed RAW output capability makes it very easy to balance exposure, saturation, and contrast for amazing pictures every time. If you want to capture moving images, this camera shoots videos in full HD and 24 fps for clear results. The camera also features built-in Wi-Fi for easy transfer and sharing of images.
Please see the full details below ...
Quick Guide for this page
You can interact for this product with the following features inside this page. The following are:
(1) Discussion form below
(2) Post comments if a product article is available in the "Article" tab below
(3) A feature to add your own product review in the "Reviews" tab below
(4) Detailed comparison to related products through the "Compare to related products" button on the left
(5) Quick comparison to related products through the "PRODUCTS TO COMPARE" slider below
(6) Take a glance with the product advertisement in the "Advertisement" tab below (if available)
(7) Have a look with the product news in the "News" tab below (if available)
(8) Consider the product testimonials in the "Testimonials" tab below (if available)
(9) Convert amounts to your preferred currency by clicking the "Money Converter" button above
Participate here
Leave a Discussion about this product
Customer Reviews
No Amazing Reviews Yet...
No Excellent Reviews Yet...
No Good Reviews Yet...
No advertisement page yet ...
No testimonials for this product yet ...