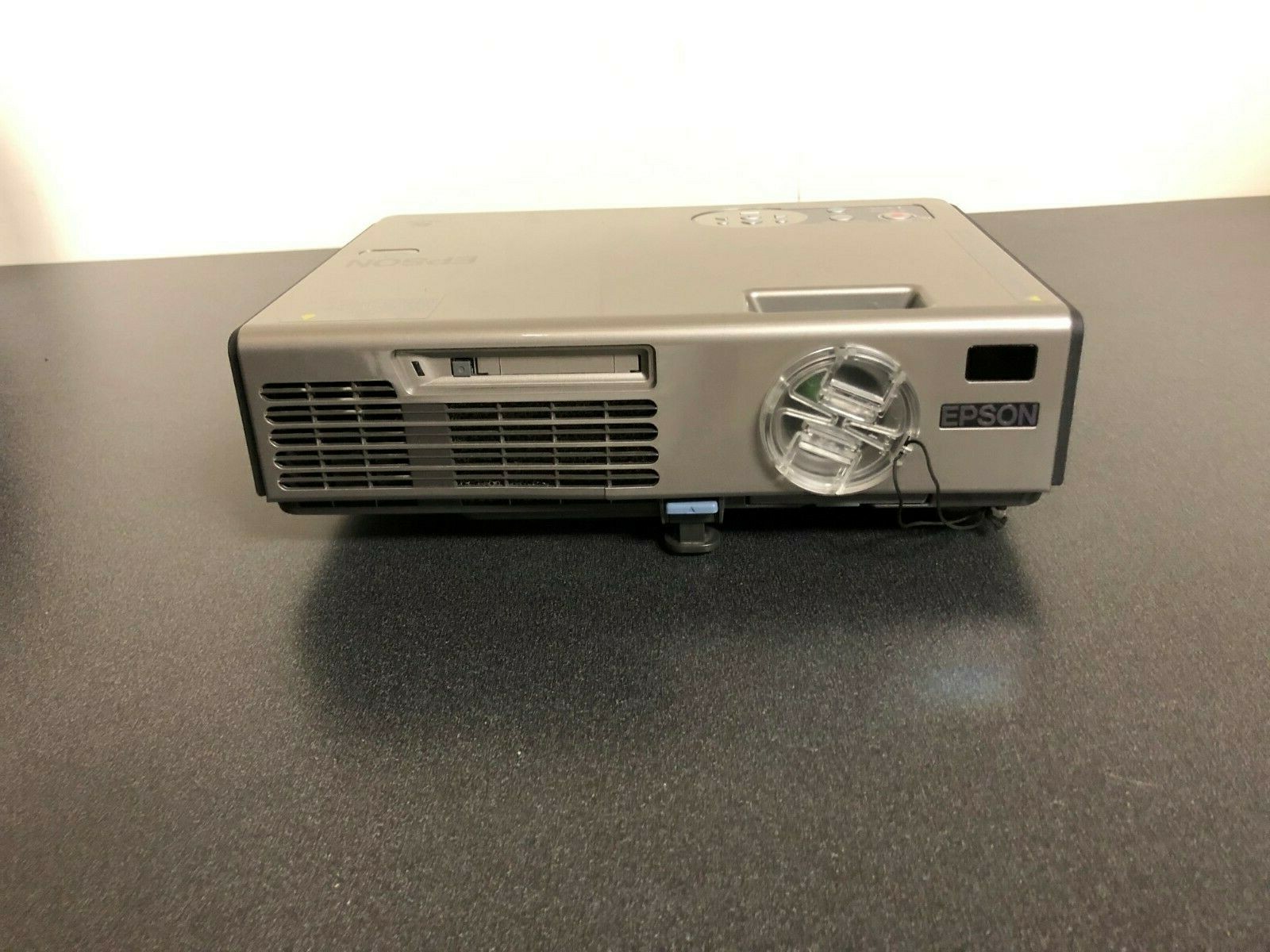 Epson EMP-765 LCD Projector
Quick Overview
Enjoy watching your favorite movies and videos on any surface with the Epson EMP-765, a remote-controlled LCD projector that allows you to access content from the comfort of your couch. With a contrast ratio of 400:1, this Epson multimedia projector displays deeper of blacks and brighter of whites offering you enhanced visual output. Featuring a native resolution of 1024x768 pixels, this remote-controlled LCD projector delivers good quality images with clarity and sharpness. This Epson multimedia projector displays vivid images even in bright light, thanks to its brightness of 2500 ANSI lumens. Moreover, the Epson EMP-765 saves you the trouble of replacing the lamp often as it features a lamp life of up to 3000 hours. Weighing only 3.9 lb, the Epson multimedia projector is lightweight and can be carried around with ease.
Please see the full details below ...
Quick Guide for this page
You can interact for this product with the following features inside this page. The following are:
(1) Discussion form below
(2) Post comments if a product article is available in the "Article" tab below
(3) A feature to add your own product review in the "Reviews" tab below
(4) Detailed comparison to related products through the "Compare to related products" button on the left
(5) Quick comparison to related products through the "PRODUCTS TO COMPARE" slider below
(6) Take a glance with the product advertisement in the "Advertisement" tab below (if available)
(7) Have a look with the product news in the "News" tab below (if available)
(8) Consider the product testimonials in the "Testimonials" tab below (if available)
(9) Convert amounts to your preferred currency by clicking the "Money Converter" button above
Participate here
Leave a Discussion about this product
Customer Reviews
No Amazing Reviews Yet...
No Excellent Reviews Yet...
No Good Reviews Yet...
No advertisement page yet ...
No testimonials for this product yet ...