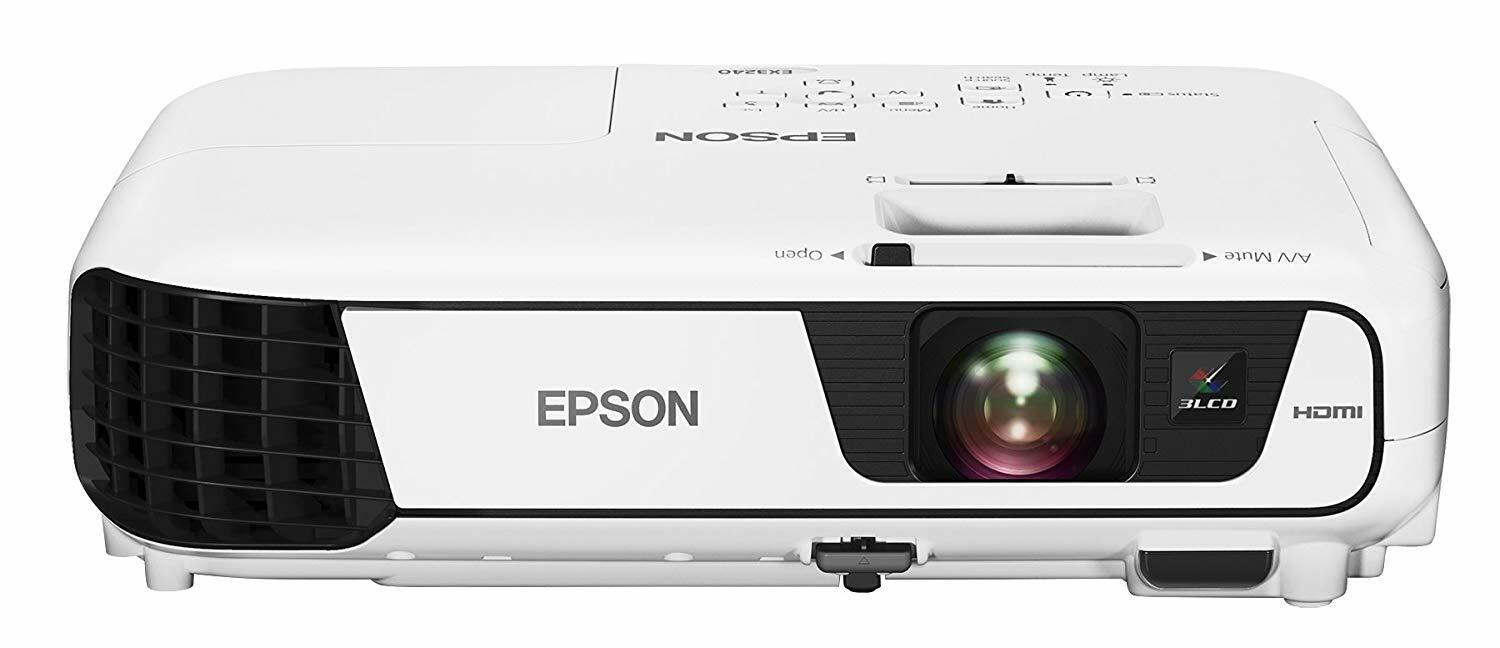 Epson Ex3240 SVGA 3lcd Projector 3200 Lumens Color Brightness
Quick Overview
Look for two numbers: 3200 lumens Color Brightness for more accurate, vivid color3200 lumens White Brightness for well-lit rooms, SVGA resolution (800 x 600) - for projecting basic presentations and graphics, Fast, easy setup, only from Epson - get up and running in no time with easy image adjustments and convenient control, Compatible with the latest laptops and media players - supports HDMI, the standard in connectivity, for digital video and audio with just one cable. Please refer the User Guide before use. 3200 lumens color brightness and 3200 lumens white brightness. Fast setup; HDMI connectivity.
Please see the full details below ...
Quick Guide for this page
You can interact for this product with the following features inside this page. The following are:
(1) Discussion form below
(2) Post comments if a product article is available in the "Article" tab below
(3) A feature to add your own product review in the "Reviews" tab below
(4) Detailed comparison to related products through the "Compare to related products" button on the left
(5) Quick comparison to related products through the "PRODUCTS TO COMPARE" slider below
(6) Take a glance with the product advertisement in the "Advertisement" tab below (if available)
(7) Have a look with the product news in the "News" tab below (if available)
(8) Consider the product testimonials in the "Testimonials" tab below (if available)
(9) Convert amounts to your preferred currency by clicking the "Money Converter" button above
Participate here
Leave a Discussion about this product
Customer Reviews
No Amazing Reviews Yet...
No Excellent Reviews Yet...
No Good Reviews Yet...
No advertisement page yet ...
No testimonials for this product yet ...